GARY GUNN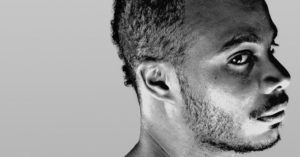 Gary Gunn (Composer) is an acclaimed composer & music producer/curator noted for his genre-defying musical aesthetic & forward-thinking application of sound. In 2016, Oprah personally selected him for her inaugural Super Soul 100 list, honoring "the world's biggest trailblazers, innovators, & visionaries."

Gunn has collaborated on cutting-edge, interactive (including virtual & augmented reality) installations at TED, SXSW, Moogfest, & Palais de Tokyo. He has also composed original soundtracks for a host of critically heralded art installations in Paris, Beijing, Moscow, Los Angeles, & Jakarta, including Hope & Glory (then touted one of the largest in Hong Kong's history).  As a result, he's been tapped by brands such as Sonos, Nike, Puma, Google, & Dell for his singular sonic vision & was commissioned to design the sound for the 2015 NBC/Universal Upfronts.

Gunn has a budding  & enviable resume scoring award-winning films—including official selections at Sundance, Tribeca, & Cannes film festivals—and has created original music for TV series, including Showtime's Emmy-nominated Sleeper Cell & AMC's Fear the Walking Dead. He is also a pioneering music curator, as profiled in The Wall Street Journal's The Search For The Perfect Playlist, having provided soundtracks to millions through various outlets including Songza, RISD Museum, Google Play, & Darden Group.
Arguably his most signature & anticipated works are his musical portraits—compositions that sonically interpret the essence of hand-picked subjects. He's currently working on an ongoing audio/visual series, which he'll release regularly starting 2017. Gunn also serves as the chief composer for the 150K sq. ft. LA-based exhibition, The 14th Factory, having scored & sound designed the entire walk-through of the space.
Save
Save
Save
Save
Save
Save
Save